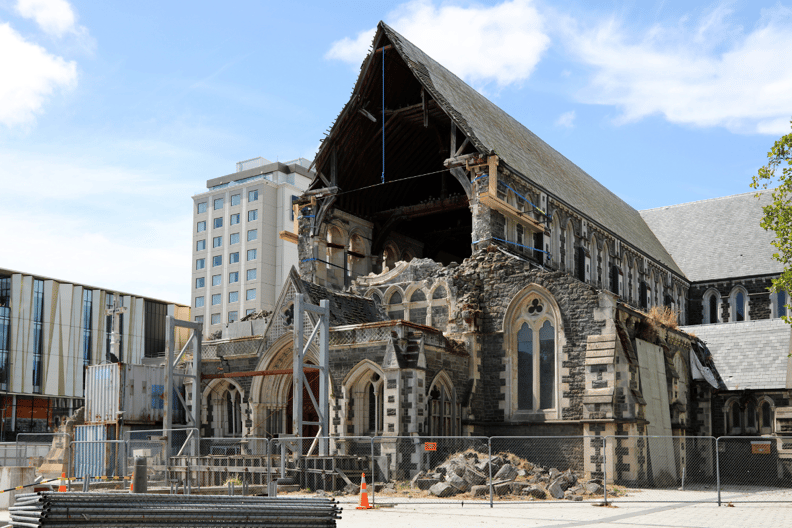 A milestone reminder of the importance of having a plan
We recently marked a decade since the devastating Christchurch earthquake. February 22nd will always be a somber reminder of the earthquake risk we all live with.
Earthquakes are inevitable in New Zealand. But how do you take steps as a business to make sure your people are protected, and your business can keep operating after a shake, whether big or small? One common theme we encounter when speaking to people around New Zealand is that while we all "know" the risk exists, the real-life consequences have rarely been considered in any detail. "Drop cover and hold", whilst a great message and the right thing to do during a quake, is not a plan to manage your business, or protect your people, after a quake. "Make it up as we go along" is not a substitute for planning, yet it seems that many people rely on just that.
Developing an effective post-quake emergency response strategy should always go through the 'then what?' test. For example, we often see "evacuate the building" as a response action. But then what? Who actually would make the decision? What if your Health and Safety or Risk manager is on leave or out to lunch in the event of an earthquake – then what? Putting your response strategy through its paces is important in order to make the right decisions, or as an old boss of mine once said: "Remember the six Ps - Prior Preparation Prevents P***-Poor Performance".
Protecting your business in an earthquake could be the difference between managing through a disaster in good shape, or rapid business failure. A blueprint with multiple contingency plans is an important part of getting your business up and running post-earthquake.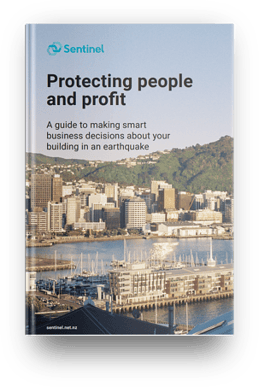 We've developed this eBook – Protecting People and Profit which looks at how you can make fast, in-the-moment and under pressure decisions that will protect your people and your business continuity. It covers:
Developing an effective emergency response strategy – assessing building safety, steps for the building owner, business owner/tenant and practical tips to protect your employees
How to give yourself the best shot at business as usual – how to decide when to return to your site and what to consider to facilitate this.
The right tools for when you need to be sure
Having the right tools in place will help you make the best decisions for your employees, your business and your building. With thousands of earthquake sensors across New Zealand, Sentinel directly measures the actual ground movement within metres of your building. Your decision is immediate: Sentinel sends your building status to your phone and tells you what to do: evacuate immediately, inspect for hazards, or carry on business as usual. Sentinel ensures you make the right decision for your people, your business and your building. Download our eBook for more.