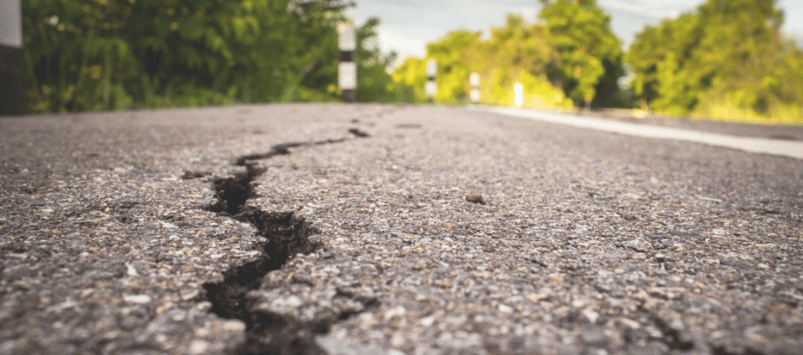 Ever since the 2010 / 2011 Canterbury earthquakes - which were underscored by the 2016 Waiau / Kaikoura earthquake - New Zealand business people have begun to understand the impact of such events on staff safety, business continuity and asset values. While the country continues to experience regular seismic activity, there hasn't been anything as devastating as the February 2011 event, but that is no reason for complacency.
Ongoing, lower level seismic events are common, and leading seismologists have been warning that the Alpine Fault is overdue to rupture. When it does, it will cause destruction on a major scale.
"Surface rupture will cause significant damage to buildings," says Dr Rob Langridge, a senior earthquake scientist at GNS Science. "The surface rupture in Kaikoura was around 180km of fault – in the predicted Alpine Fault event, we're talking about at least twice that length."
The 2016 event had major business impacts that are still being felt, especially in the Wellington region. The 2011 quake saw many Christchurch businesses having to relocate to home offices or worse, close altogether. If history teaches us anything, it should be that quakes are a fact of life in New Zealand - there will be another 'big one'. The question is: is your business prepared for it? Will you be able to remain operational in the wake of a significant event?
We've developed an interactive quiz to give you an indication of just how earthquake-ready you already are. The quiz works for both business and building owners and covers these key areas for earthquake preparedness:
Emergency response plans
Emergency action plans
Business continuity plans
Communication plans
Alert systems for measuring ground-shaking
Interruption insurance
Earthquake equipment, drills and training
Building inspections, operational resilience and assessments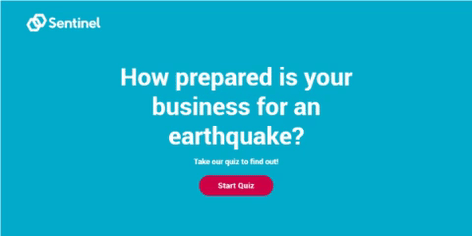 Based on the answers you provide - be honest! - the quiz will then assess how prepared you are and what steps you can take to bring your building or business up to scratch.
If you discover that you're not prepared to deal with the fallout of an earthquake, don't despair - we can provide templated, documented procedures that can be easily adapted to your specific business or structure if you subscribe to Sentinel, our alert system for measuring ground-shaking. Sentinel directly measures ground shaking at hundreds of points. It then instantly compares the point-by-point shaking to every individual building's design limits using best-practice and well-proven spectral analysis techniques. Results are sent immediately to the building occupants, the building manager and the structural engineer.
Sentinel recently partnered with the Wellington City Council to provide a close network of ground-shaking sensors, enabling the council to rapidly assess the condition of buildings and infrastructure after a shake throughout the city. It's part of their commitment to preparedness and citizen safety, as well as business continuity and infrastructure integrity.
We can't stop the quakes, but we can be ready for them. Planning ahead is critical.
How prepared are you for an earthquake? Take the quiz to find out.