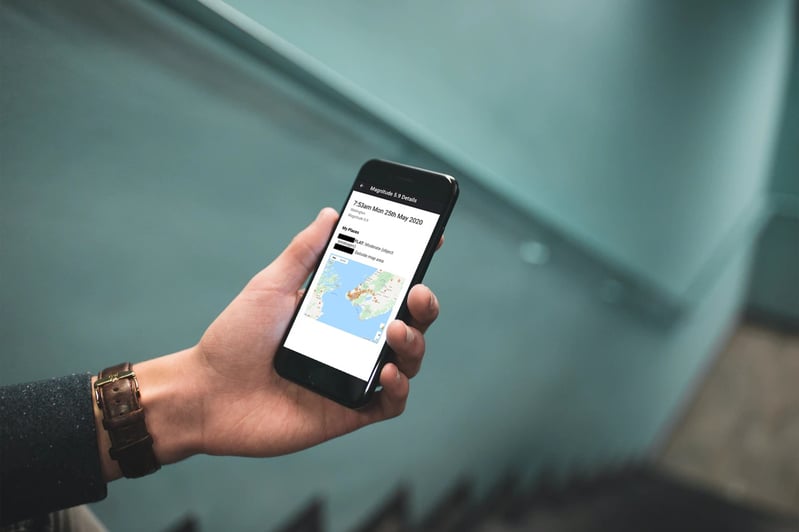 At 7:53am on Monday, May 25, a 5.8 magnitude earthquake shook Wellington - even rattling the Beehive as the Prime Minister was being interviewed live on air! The quake was widely felt throughout the North Island, with Wellington and Levin experiencing the strongest shaking.
May 25 also marks the launch of Sentinel's new mobile app. Designed for both the Android and iOS platforms, business and building owners can now get real-time earthquake event updates on their smartphones, no matter where they are. As demonstrated by one of our users of the mobile app in Wellington - the images below illustrate what data the Sentinel app provides in the form of earthquake summaries, event maps, building status and building ground response shaking detail.
Sentinel app earthquake summary
Here the app illustrates where the quake was recorded. Although centered near Levin, Sentinel has also recorded ground-shaking in neighbouring regional networks.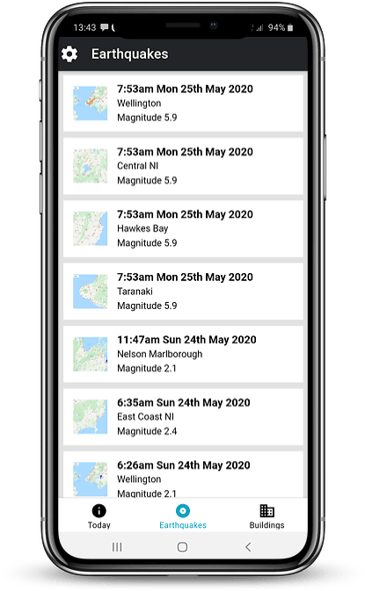 Sentinel app event map
This shows the details of the earthquake and includes two 'My Places'. This app feature allows a user to add up to five specific user locations, allowing then to instantly understand the effects any earthquake has had on their family and friends.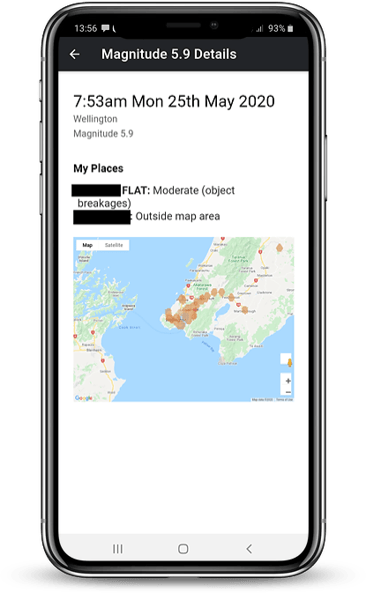 Sentinel app building summary
This shows commercial buildings that the mobile app monitors for this user - some in Wellington, some in Christchurch. Although the quake felt quite strong, Sentinel has labelled each of them 'WHITE', meaning that the buildings have not suffered any damage and are safe to occupy - it's business as usual.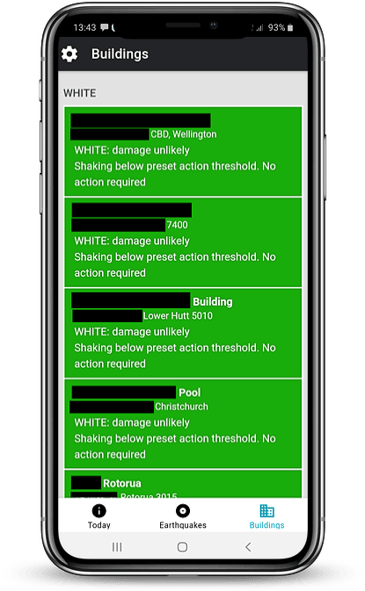 Ground shaking spectral response
Ground response information is displayed by the App, giving the detailed status of each building.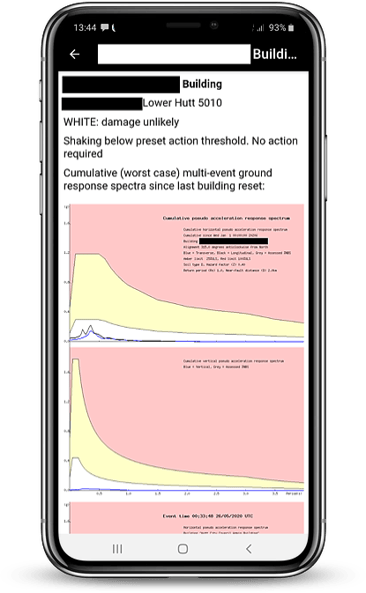 FREE for existing Sentinel users if you sign up to the app by June 17.
Your username is your email address, and the first time you use it you need to follow the instructions for 'forgot password'. A temporary login password will be sent to your email.
Once you've installed the app, make sure you check that you're subscribed to the correct buildings.
Today's earthquake serves as a reminder of New Zealand's 'shaky' propensity - we're a country that's prone to seismic activity, and although we can't predict them, we do know they'll keep coming. Sentinel is the technology that ensures you make the right call after an earthquake happens. It's what you need, when you need to be sure. Arrange a demo now and see for yourself why over 150 buildings and 90,000 people in New Zealand choose Sentinel as their earthquake response and resilience tool.